« Obamacare Leaves Hundreds Of Cancer Patients Without Insurance | Main | Marco Rubio:."The World Is A Safer Place When The US Is The Strongest Military Power In The World" »
November 10, 2015
Veterans Upset Over CAIR Involvement In Upcoming Veteran's Day Parade

Veterans Upset Over CAIR Involvement In Upcoming Veteran's Day Parade

As backlash grows against a Muslim group participating in Tulsa's Veterans Day Parade this year, several veterans held an anti-CAIR rally Sunday to protest the group's involvement.
The outrage among many veterans has continued to grow after the Council for Islamic-American Relations, or CAIR, was approved for a float in the Veterans Day parade.
Many say this isn't about Islam as a religion – they believe this group has terrorist ties.
Rex Morgan is a former helicopter mechanic for the U.S. Marines.
"I got a son who's in right now. So it runs in the family," he said.
A family history of patriotism is what he says brought him to rally Sunday to stand up against CAIR, a group he calls the enemy.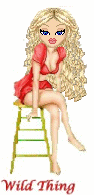 Wild Thing's comment..............
Obama's fellow Muslims have to but in, this is horrible.
Posted by Wild Thing at November 10, 2015 12:55 AM
---
Comments
What if no Veterans showed up for the parade? That would be a statement.
Posted by: BobF at November 10, 2015 07:55 AM
---