« 'Can Leaders Like These Keep Us Safe?' ( powerful video) | Main | Obama misquotes inscription on Statue of Liberty »
November 24, 2015
State Dept. issues 'worldwide travel alert' for U.S. citizens

State Dept. issues 'worldwide travel alert' for U.S. citizens
Citing threats from ISIS, al Qaeda, and Boko Haram the State Department has issued a travel warning for the next three months.
The State Department on Monday issued a global travel warning for all U.S. citizens due to risks from "increased terrorist threats."
State said the warning would last for three months, until Feb. 24, 2016.
"Current information suggests that ISIL (aka Da'esh), al-Qa'ida, Boko Haram, and other terrorist groups continue to plan terrorist attacks in multiple regions," State said. "These attacks may employ a wide variety of tactics, using conventional and non-conventional weapons and targeting both official and private interests."
"Authorities believe the likelihood of terror attacks will continue as members of ISIL/Da'esh return from Syria and Iraq," State said. "Additionally, there is a continuing threat from unaffiliated persons planning attacks inspired by major terrorist organizations but conducted on an individual basis."

The travel alert seems to go against the message being delivered by President Obama himself. Over the weekend, Obama encouraged Americans not to be afraid the terrorist group, and specifically said one of the key tools the U.S. should use to fight the group is not to fear it.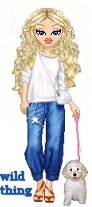 Wild Thing's comment..............
One thing at least they did the alert and went against the asshole Obama about it.
Posted by Wild Thing at November 24, 2015 12:55 AM
---
Comments
Right now, Americans don't need to be traveling overseas. It's too dangerous there.
Posted by: BobF at November 24, 2015 09:25 AM
---