« Disgusting San Diego State University Does Away With 'Homecoming King' And 'Queen', Replaces With Gender Neutral Terms | Main | Peter King: Paris Attack Should Be a Wakeup Call For Obama, Who Says ISIS is 'Contained' »
November 14, 2015
Ohio Man Arrested On Terrorism Charges, Accused Of Soliciting Killing Of U.S. Military For ISIS

Ohio Man Arrested On Terrorism Charges, Accused Of Soliciting Killing Of U.S. Military For ISIS

AKRON, Ohio — The FBI arrested an Akron man on a terrorism-related charge Thursday, accusing him of soliciting the killing of members of the military in the name of an Islamic extremist group.
Terrence McNeil, 25, is charged with one count of solicitation of a crime of violence. He appeared Thursday in federal court, shackled and dressed in a white T-shirt and blue gym shorts.
Magistrate Judge Kathleen Burke signed the warrant for McNeil's arrest on Wednesday. The FBI arrested McNeil the following morning at his apartment on Eastgay Drive.
In a criminal complaint, agents say McNeil has expressed his support for the Islamic State, a terrorist group also known as ISIS or ISIL. In supporting ISIS, McNeil posted a file online that contained the names and addresses of people believed to be the members of the military, the complaint states. Included in the file is a message encouraging people to kill those people.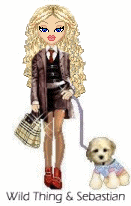 Wild Thing's comment.............
Good work FBI.
Posted by Wild Thing at November 14, 2015 12:45 AM
---
Comments
Notice the name: Terrence McNeil
This isn't Mohamed Abdul but Terry. They're recruiting non Arabs. I've notice at the local Islamic Center after prayers some good-ole-boys leaving the place. Pickup truck, wrangler wearing, ballcap smokeless tobacco chewing guys leaving the place.
Posted by: BobF at November 14, 2015 07:10 AM
---