« $20 trillion man: National debt nearly doubles during Obama presidency$20 trillion man: National debt nearly doubles during Obama presidency | Main | Obama EPA Chief Vows To Lead The Global Fight Against Air Conditioners »
November 03, 2015
GOP: Obama circumventing Senate in Paris climate deal talks
GOP: Obama circumventing Senate in Paris climate deal talks

Republican senators accused President Obama Tuesday of deliberately circumventing Congress in his attempt to reach a broad U.N. deal on climate change.
Sen. John Barrasso (R-Wyo.), chairman of a Foreign Relations Committee subpanel, said at a Tuesday hearing that any deal negotiators reach at the talks in Paris in December needs to go through Senate ratification.
"Just like the Kyoto Protocol and the United Nations framework convention on climate change, any agreement that commits our nation to targets or timetables must go through the process established by the founders in our Constitution. It must be submitted to the United States Senate for its advice and consent," Barrasso told Todd Stern, the State Department's top negotiator for the deal.
"The president has made clear that he doesn't see it that way, as was the case with the Iranian nuclear deal," he said.
Barrasso was the only Republican at the hearing, which was dominated by Democrats who thanked Stern for his work.
Sen. Jim Inhofe (R-Okla.), who wanted to have a joint hearing on the talks with the Environment and Public Works Committee, which he chairs, said in a statement that the deal should go through the Senate.
"While we can certainly disagree on the underlying policies, I believe we, as the Senate, should support basic oversight responsibilities, especially when they are consistent with past practice."
"President Obama and his administrative officials are going out of their way to circumvent the role of the U.S. Senate in this negotiating process and I am disappointed that the minority would enable such behavior," he said.
Republicans have long accused Obama of working with international leaders to craft a deal that would not require Senate approval, as treaties generally do under the Constitution.
Stern said whether the deal would go through the Senate hinges largely on whether countries' individual contributions are legally binding — a factor that has not yet been finalized in the negotiations.
"We don't know yet what the elements of the agreement are going to be and so it's hard to speculate at this time," he said. "We're pushing hard for an agreement that does not include binding targets."
Inhofe had planned to have a joint hearing with the committees that would have included Stern and representatives from the Environmental Protection Agency and the Council on Environmental Quality.
Those agencies declined to send representatives because they do not have primary authority over the talks, Inhofe's office said, a decision that disappointed him.
Meanwhile, the panel's Democrats were very happy with Stern's efforts.
"The Paris agreement takes us in the right direction, signing up countries, developed and developing, to halt the climate crisis," said Sen. Tom Udall (D-N.M.), the panel's top Democrat. "The United States must lead and set an example for other countries. This is the right thing to do to protect our economy in the long term."
Sen. Barbara Boxer (D-Calif.) accused Republicans of denying science in their opposition to the deal.
"They say they're not scientists and I would agree with them," she said. "They ought to be listening to the 97 percent of scientists who tell us human action and activities is causing too much carbon pollution."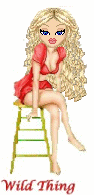 Wild Thing's comment............
I can hardly wait till we are rid of this dictator.
Posted by Wild Thing at November 3, 2015 12:50 AM
---
Comments
Obama thumbs his nose at Congress and the Constitution and Congress doesn't do a thing about it. Worthless...all worthless.
Posted by: BobF at November 3, 2015 09:22 AM
---