« Majority Of Americans Don't Trust Obama To Defeat Islamic State | Main | 'Can Leaders Like These Keep Us Safe?' ( powerful video) »
November 23, 2015
Council on Foreign Relations on Damning Report About Obama Admin's Islamic State Intel
Council on Foreign Relations on Damning Report About Obama Admin's Islamic State Intel
Over the weekend, possibly the most alarming news you'll hear about the war against ISIS brewed up again in the wake of the President's latest attempt to minimize the risks people face and prop up his own worldview and policy desires.
The Pentagon is expanding their "inquiry" into whether Centcom doctored intelligence to make it seem as if the war against ISIS were going better than it was, and also to make ISIS appear to be weaker and less of a threat than it actually is. In other words, whether intelligence was altered to shore up President JV's assessment of the enemy and his continuing objections that everything is fine.
It was the morning of the terror attack in Paris when President Obama claimed ISIS was contained. Even this weekend the President said they were just killers with "good social media." France, England, Russia, and tens of thousands of refugees seem to disagree.

Richard Haas, an American diplomat and president of the Council on Foreign Relations, said on Monday there are serious implications if a recent New York Times report suggesting the Obama administration "cooked" intel on the Islamic State turns out to be true.
"I hope it's not true. I hope it's not true," Haas said. "The principle requirement of intelligence analysts is to speak truth to power. It's not to make them comfortable, it's to make them smart and aware."
He continued, "If it is true, it'd be very interesting to know exactly where the pressure is coming from because it's corrosive. It means you can't then trust what policy is based on. So it is truly, truly a bad thing if, again, it is true."
Pentagon Expands Inquiry Into Intelligence on ISIS Surge

When Islamic State fighters overran a string of Iraqi cities last year, analysts at United States Central Command wrote classified assessments for military intelligence officials and policy makers that documented the humiliating retreat of the Iraqi Army. But before the assessments were final, former intelligence officials said, the analysts' superiors made significant changes.
In the revised documents, the Iraqi Army had not retreated at all. The soldiers had simply "redeployed."
Such changes are at the heart of an expanding internal Pentagon investigation of Centcom, as Central Command is known, where analysts say that supervisors revised conclusions to mask some of the American military's failures in training Iraqi troops and beating back the Islamic State. The analysts say supervisors were particularly eager to paint a more optimistic picture of America's role in the conflict than was warranted.
In recent weeks, the Pentagon inspector general seized a large trove of emails and documents from military servers as it examines the claims, and has added more investigators to the inquiry.
The attacks in Paris last week were a deadly demonstration that the Islamic State, once a group of militants focused on seizing territory in Iraq and Syria, has broadened its focus to attack the West. The electronic files seized in the Pentagon investigation tell the story of the group's rise, as seen through the eyes of Centcom, which oversees military operations across the Middle East.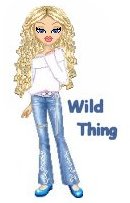 Wild Thing's comment.................

Everything connected to Obama is as corrupt as he is IMO they take their orders from HIM.
Posted by Wild Thing at November 23, 2015 12:57 PM
---