« Hillary Clinton Refuses To Declare War On ISIS | Main | Man Who Ran Over Cop In Texas Sanctuary City Is A Three Times Deported Illegal Alien »
November 13, 2015
Big Hillary Clinton Backer in Ohio Dumps Her for Bernie Sanders

Big Hillary Clinton Backer in Ohio Dumps Her for Bernie Sanders

Former Ohio state senator Nina Turner, a leader on voting rights, has been one of Clinton's key allies in Ohio as a member of Hillary's super PAC. Turner joined Hillary supporters at a big Clinton rally in Cleveland and was part of another such rally in New York last fall.
Her support leant legitimacy to Clinton who has need of support from prominent African-Americans.
Turner was also a member of Correct the Record, the Clinton super PAC founded by Democratic activist David Brock, a longtime Clinton flack who started the left-wing Internet propaganda site Media Matters for America.
In fact, Brock has been disseminating anti-Sanders opposition research to damage Sanders as much as possible ever since he announced that his newest goal was to get Hillary elected president in 2016.
Turner is not currently an officeholder, having lost her recent campaign to become the Buckeye State's Secretary of State—a campaign that Bill Clinton supported.
But now, Turner told The Plain Dealer that she is joining the Sanders campaign because she agrees with his position on voting rights and his stance on the minimum wage.
"I'm very attracted by his message and his style—and that he has held pretty much strong on his beliefs and the world is catching up with him," Turner told the paper.
Turner will introduce Sanders at a rally at Cleveland State University's Wolstein Center next Monday.
"We are extremely, extremely humbled by the support of Sen. Nina Turner," a Sanders spokesman said. "She is nationally known as a voice for voting rights, for workers' rights and for marginalized people. The support of someone with that record of standing up for middle-income and working people is tremendously important."
Despite her many connections to Hillary's 2016 campaign, Turner insists that she never officially endorsed the former secretary of state.
Turner also noted that a Hillary supporter has already attacked her for jumping to team Sanders.
"I was approached by a Clinton supporter who said that I am doing a disservice to the country," Turner told the paper. "It was very insulting."
The former Ohio Democrat Party Chair announced that she is stepping down from the current groups she is working with in order to stump for the senator.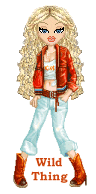 Wild Thing's comment...............
I really don't see that much of a difference between Hillary and Sanders. Both are socialists and will continue what Obama has been doing destroying our country.
Posted by Wild Thing at November 13, 2015 12:45 AM
---