« Barack Obama Dropped Leaflets- Gave ISIS 45 Minutes Before Bombing Them | Main | Council on Foreign Relations on Damning Report About Obama Admin's Islamic State Intel »
November 23, 2015
Majority Of Americans Don't Trust Obama To Defeat Islamic State

Majority Of Americans Don't Trust Obama To Defeat Islamic State
A new poll released Monday morning by CBS showed a majority of Americans do not trust President Obama to defeat the Islamic State.
Only 23 percent of Americans said they believe the president has a clear plan for how he will "degrade and ultimately destroy" IS. Three times more Americans, 66 percent, said he has no clear plan. Perhaps even more alarming for Obama, more Democrats say he has no strategy than believe he has a blueprint for success.
More Americans support sending ground troops into Syria after the coordinated terrorist attacks in Paris on Nov. 13 that killed over 130 people. Currently half of the country supports sending more Americans to fight the Islamic caliphate, up four percent from this summer.
Only one in five Americans believe airstrikes will do enough to defeat IS compared to 63 percent who believe a ground presence will be necessary.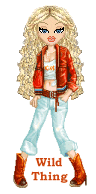 Wild Thing's comment.............
No one should have confidence in Obama to fight his buddies his fellow Muslims. He does not care about our country nor does he care about American lives.
Posted by Wild Thing at November 23, 2015 12:04 PM
---