« Hillary Clinton Was Warned Not to Blame Benghazi on Youtube Video | Main | GOP: Obama circumventing Senate in Paris climate deal talks »
November 02, 2015
$20 trillion man: National debt nearly doubles during Obama presidency$20 trillion man: National debt nearly doubles during Obama presidency

$20 trillion man: National debt nearly doubles during Obama presidency
When President Obama signs into law the new two-year budget deal Monday, his action will bring into sharper focus a part of his legacy that he doesn't like to talk about: He is the $20 trillion man.
Mr. Obama's spending agreement with Congress will suspend the nation's debt limit and allow the Treasury to borrow another $1.5 trillion or so by the end of his presidency in 2017. Added to the current total national debt of more than $18.15 trillion, the red ink will likely be crowding the $20 trillion mark right around the time Mr. Obama leaves the White House.
When Mr. Obama took over in January 2009, the total national debt stood at $10.6 trillion. That means the debt will have very nearly doubled during his eight years in office, and there is much more debt ahead with the abandonment of "sequestration" spending caps enacted in 2011.
"Congress and the president have just agreed to undo one of the only successful fiscal restraint mechanisms in a generation," said Pete Sepp, president of the National Taxpayers Union. "The progress on reducing spending and the deficit has just become much more problematic."
Some budget analysts scoff at the claim made by the administration and by House Speaker John A. Boehner, Ohio Republican, that the budget agreement's $112 billion in spending increases is fully funded by cuts elsewhere. Mr. Boehner left Congress last week.
"The Boehner-Obama spending agreement would allow for unlimited borrowing by the Treasury until March 2017," said Paul Winfree, director of economic policy studies at The Heritage Foundation. "This deal piles on billions of dollars to the national debt by increasing spending over the next three years and then not paying for it for a decade — with half of the offsets not occurring until 2025."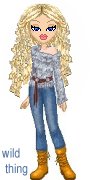 Wild Thing's comment...............

Obama is a user and an abuser. He has abused his position of power in the most horrific way to destroy so much of what our country has been, to destroy our military as much as possible, used our hard earned tax dollars to pay for his vile anti- American agenda and to support his terrorists. The list is long in what he has done and he is not finished. The debt means nothing to him he could care less.
Posted by Wild Thing at November 2, 2015 01:55 AM
---
Comments
Hate to say it but Republicans in Congress had a big hand in this too.
Posted by: BobF at November 2, 2015 09:12 AM
---