« Hillary Campaigns to Half-Empty Gym at Florida College | Main | Tennessee Lt. Gov. Ron Ramsey Encourages 'Fellow Christians' To Get Gun Permits »
October 03, 2015
Two Illegal Aliens Using Fast And Furious Weapons Convicted In Killing of Border Patrol Agent Brian Terry

Two Illegal Aliens Using Fast And Furious Weapons Convicted In Killing of Border Patrol Agent Brian Terry

Two men were convicted of murder charges Thursday in the killing of a Border Patrol agent whose death brought to light the bungled federal gun-tracking operation known as Fast and Furious.
The jury found Jesus Leonel Sanchez-Meza, also known as Lionel Portillo-Meza, and Ivan Soto-Barraza, guilty of all counts. They face a sentence of life in prison.
The 2010 killing of agent Brian Terry exposed the Fast and Furious operation in which agents from the Bureau of Alcohol, Tobacco, Firearms and Explosives allowed criminals to buy guns with the intention of tracking the weapons. But the agency lost most of the guns, including two that were found at scene of Terry's death. The operation set off a political firestorm, led to congressional investigations and became a major distraction for President Barack Obama in his first term.
The judge in the murder case restricted any mention of Fast and Furious, but it still marked the first trial for any defendants in the case. Two suspects have already pleaded guilty, and two others remain fugitives.
The defendants faced charges including murder, conspiracy to interfere with commerce by robbery, attempted interference of commerce by robbery, assault on a federal officer and carrying a firearm during a crime of violence.
Terry was part of a four-man Border Patrol team from an elite tactical unit that had been in the Arizona desert for two days on a mission to arrest "rip-off" crew members who rob drug smugglers along the border.
As they came across Sanchez-Meza, Soto-Barraza and three others on a rip crew, an agent yelled "policia" and the bandits refused to stop. An agent then fired non-lethal bean bags, and members of the rip crew began firing from assault rifles, authorities said.
Terry never had a chance to fire. He died of a gunshot wound that entered through his back.


Prosecutors say DNA and fingerprint evidence belonging to Sanchez-Meza and Soto-Barraza were found on backpacks, food and beverages left behind at the scene. The men told an FBI agent that they were part of the rip crew.
Former Attorney General Eric Holder was held in contempt after he refused to divulge documents for a congressional investigation into the matter. Since then, the Justice Department has focused on arresting and trying all suspects involved.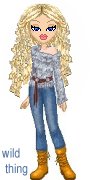 Wild Thing's comment...........
This sure took forever.
I think Eric Holder and Obama should be charged as well.
Posted by Wild Thing at October 3, 2015 12:55 AM
---