« 'Homeland' Speech Tells it Like it Is About ISIS | Main | Little girl can't wait to welcome and hug her soldier dad »
October 13, 2015
Obama Blasts FOX News, Conservative Media for Making Him Look 'Scary'

Obama Blasts FOX News, Conservative Media for Making Him Look 'Scary'

During an interview with Marilynne Robinson to be published in the Nov. 5 issue of The New York Review of Books, Obama suggested that when he first ran for office, "I had the benefit that at the time nobody expected me to win. And so I wasn't viewed through this prism of Fox News and conservative media, and making me scary. At the time, I didn't seem scary, other than just having a funny name."
Obama: It's interesting, because we're talking in Iowa; people always, I think, were surprised about me connecting with folks in small-town Iowa. And the reason I did was, first of all, I had the benefit that at the time nobody expected me to win. And so I wasn't viewed through this prism of Fox News and conservative media, and making me scary. At the time, I didn't seem scary, other than just having a funny name. I seemed young. Sometimes I look at my pictures from then and I say, I can't believe anybody voted for me because I look like I'm 25.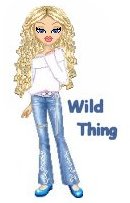 Wild Thing's comment.............
Obama and Trump should form some kind of hate FOX news club. hahaha both have huge egos and both complain about Fox.

Posted by Wild Thing at October 13, 2015 12:45 AM
---