« Donald Trump on God and Forgiveness | Main | U.S. navigates near Spratly islands in South China Sea, challenging Beijing's claim of sovereign territory »
October 26, 2015
NYPD union wants New Yorkers to boycott Quentin Tarantino movies for his views on police
NYPD union wants New Yorkers to boycott Quentin Tarantino movies for his views on police
The Patrolmen's Benevolent Association called on New Yorkers to boycott Quentin Tarantino movies after the famed director referred to police as "murderers" during a rally against police brutality.
"It's no surprise that someone who makes a living glorifying crime and violence is a cop-hater, too," PBA president Patrick Lynch said Sunday in a statement Sunday.
On Saturday, the "Pulp Fiction" auteur addressed hundreds of demonstrators at Washington Square Park.
"I'm a human being with a conscience," he said according to the Associated Press. "And if you believe there's murder going on then you need to rise up and stand up against it. I'm here to say I'm on the side of the murdered."
The remarks enraged Lynch, who noted officers "aren't living in one of his depraved big screen fantasies."
Cops are "risking and sometimes sacrificing their lives to protect communities from real crime and mayhem," the union leader said. He called on all New Yorkers to "send a message to this purveyor of degeneracy" that he should not come to New York to "peddle his slanderous "Cop Fiction."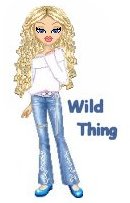 Wild Thing's comment..........
Tarantino showed how stupid he is. For anyone to side with the people attacking and protesting the police they are not good people. Too bad police cannot pick the ones the want to help, but they have to put their lives on the line for the jerks as well as those that appreciate them.
Posted by Wild Thing at October 26, 2015 12:55 AM
---
Comments
Tarantino calls cops murderers? I wonder if he's been invited to the White House yet?
Posted by: BobF at October 26, 2015 09:40 AM
---