« Obama Supporter Colin Powell: I Want to Continue to Be a Republican "Because It Annoys Them" | Main | TOTALLY AWESOME Bibi Netanyahu's at UN full speech that is a MUST WATCH »
October 02, 2015
Muslim Obama Granted 4,200 Syrian Muslims asylum BUT Deports 22 Iraqi Christians After Denying Them Asylum

Muslim Obama Granted 4,200 Syrian Muslims asylum BUT Deports 22 Iraqi Christians After Denying Them Asylum
Iraqi Christians fleeing persecution at the hands of ISIS are being turned away at the American border despite having family sponsors – as thousands of Muslims are granted asylum.
At least 27 of the targeted minority, known as Chaldeans, have been held in detention in San Diego since entering through the Mexican border this spring.
Now, after months of waiting, 22 have denied asylum and sent back across the Atlantic to Europe, as another five await a verdict.
In total, America had accepted just 727 fleeing Christians at the start of 2015 – a fraction of the 4,200 Muslims granted asylum – and few since.
According to the US Immigration and Customs Enforcement, five of the group have been charged with lying on their application forms by failing to declare that they have German passports.
The five criminally charged have been identified as Eva and Thamer Sadek Eshoa, Reta Marrogi, Valentina Adil Slewa Zori and Devid Benjamen Nooh Yako. They face five years in jail and a $250,000 fine.
The rest of the group, who also had family sponsors, have been directed towards Germany and Sweden, the hot spots for refugees in Europe.
'They have family members, also Christians, who are willing to take them in,' Jones told Daily Mail Online. 'It used to be that that would be a huge help. It's not clear why they, of all people, are being turned away while others are accepted.'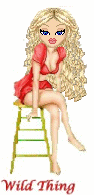 Wild Thing's comment................
Obama proving he wants the USA to become a Muslim country. Go to hell Obama.
Posted by Wild Thing at October 2, 2015 12:49 AM
---
Comments
You notice in the past seven years, our military has weakened, our economy has weakened, the moral fiber of this nation has degenerated, and internal strife in America has increased all the while Muslim extremism has grown stronger.
Posted by: BobF at October 2, 2015 07:16 AM
---