« FBI Director: Gaps Remain in Syrian Refugee Screening Process | Main | Killing Bill: Reagan aides assail O'Reilly's book, 'Total B.S.' »
October 10, 2015
Hungarian Prime Minister says Syrian migrants look MORE LIKE AN ARMY than refugees!

Hungarian Prime Minister Viktor Orban says Syrian migrants look MORE LIKE AN ARMY than refugees!

Hungary is being overrun by Syrian refugees rushing into Europe from the Middle East, and their Prime Minister is one of the few European politicians who is honest enough to say what we're all noticing – they look more like an army than refugees.

Hungary's prime minister says the refugees and migrants arriving in Europe are mostly young men who "look more like an army than asylum seekers."
Prime Minister Viktor Orban said Friday on state radio that while he did not reject the right of any country to try to solve its demographic problems "with young men from the Arab world who look like warriors," it was unacceptable "to have this forced upon Hungary."
Orban, who is advocating for global quotas for receiving migrants, says it is unfair for countries like the United States, the rich Arab states, Israel and Australia to expect Europe to take in the migrants while accepting few or none themselves.
He said that if Europe tried to solve the migration crisis and other global problems on its own, "we will crush the lifestyle … values and strengths we have developed in the past several hundreds of years."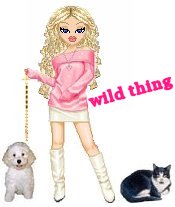 Wild Thing's comment...........
They look like an army because they are an army.
Posted by Wild Thing at October 10, 2015 12:50 AM
---
Comments
This is what Africans "migrants" are doing to white women in Europe.
Posted by: BobF at October 10, 2015 10:57 AM
---