« U.S. Officials Conclude Iran Deal Violates Federal Law | Main | Hungarian Prime Minister says Syrian migrants look MORE LIKE AN ARMY than refugees! »
October 09, 2015
FBI Director: Gaps Remain in Syrian Refugee Screening Process

FBI Director: Gaps Remain in Syrian Refugee Screening Process
FBI Director James Comey said Thursday that gaps still remain in the process by which the United States screens refugees entering the country.
The Associated Press reported that Comey told the Senate Homeland Security and Governmental Affairs Committee that, though the U.S. has improved the process, there remain risks in accepting refugees from countries experiencing conflict like Syria.
He said the U.S. has "developed an effective way to touch all our databases" and collect information about refugees trying to enter the country.
Comey's comments come a month after President Obama ordered the government to accept at least 10,000 Syrian refugees in fiscal year 2016, a number six times the count of Syrian refugees the U.S. has allowed into the country since the civil war began in Syria.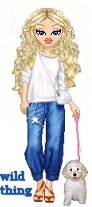 Wild Thing's comment........
Let me get this straight, you investigate American gun owners six ways to Sunday, but you don't bother to investigate undocumented people flowing in here from terrorist countries, do I have that correct?
Posted by Wild Thing at October 9, 2015 02:55 AM
---
Comments
We're screw; screwed big time. Hard core ISIS fighters will be brought in by our own government.
The American People do not want these refugees here. What ever happened to A Government of the People, By The People, and For The People?
Posted by: BobF at October 9, 2015 07:00 AM
---