« K9 'Major Mike' Killed By Bicyclist To Receive War Hero Burial | Main | NYPD union wants New Yorkers to boycott Quentin Tarantino movies for his views on police »
October 26, 2015
Donald Trump on God and Forgiveness
Donald Trump on God and Forgiveness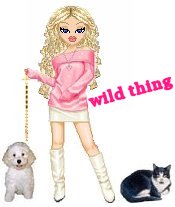 Wild Thing's comment..............
2 Timothy 3 says for men will be lovers of themselves, lovers of money, boasters, proud, blasphemers, unthankful, unholy, unloving, unforgiving, slanderers, without self-control, brutal, despisers of good, headstrong, haughty, lovers of pleasure rather than lovers of God.
This video is from awhile back. But Trump has decided to bash Carson on his church he attends so I thought I would post this, a reminder of Trump and his arrogance. I don't know anything about Carson's church but to bash him for his Christian beliefs is beyond wrong.
Posted by Wild Thing at October 26, 2015 12:50 AM
---