« God Help Us Al! The Freak John Kerry: U.S. To Accept 85,000 Refugees In 2016, 100,00 In 2017 | Main | Obama might join forces with Cuba to fight US trade embargo »
September 21, 2015
Will Your Hometown Be Taking In Obama's Refugees? Here's The List Of Cities Where They're Being Transplanted
Will Your Hometown Be Taking In Obama's Refugees? Here's The List Of Cities Where They're Being Transplanted
Just before the weekend, we learned that out of the fifty states, California, Texas and New York will be getting the largest dump of Muslim "refugees" coming from the Middle East. They are also unscreened Muslims as well. So, if you were wondering if a town near you was going to be a dumping ground for potential jihadists, we've got a complete list for you.
The Obama State Department has released a list of 190 cities in the United States that they will be releasing these unvetted and unscreened Muslim "refugees" into.
CLICK HERE FOR THEW LIST BY STATE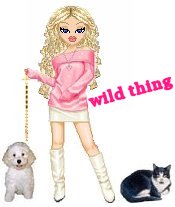 Wild Thing's comment............
Scary looking at the list of the many States and cities. God help us this is so terrible..
Posted by Wild Thing at September 21, 2015 01:55 AM
---