« Syrian refugees chant 'F**K YOU!' and 'Allah Akbar!' in Hungary | Main | Germany's Vice Chancellor: We Can Take 500K Migrants Annually For Several Years »
September 09, 2015
TRUMP: We have to accept migrants here because they're living in HELL in Syria
TRUMP: We have to accept migrants here because they're living in HELL in Syria
Trump says we have to do it on a humanitarian basis because they're living in hell in Syria.Trump answers questions on the migrant crisis, gay marriage debate, Iran nuke deal, and Black Lives Matter.

Humanitarian basis? Sounds like Obama.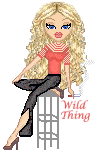 Wild Thing's comment...............
First he is for amnesty for illegals and now for bringing more Middle East Muslims here who will transform America just as Europe will be.
Trump / Obama - What's the difference??
Posted by Wild Thing at September 9, 2015 12:45 AM
---
Comments
Maybe he can put them up in his hotels.
Posted by: BobF at September 9, 2015 08:23 AM
---