« Germany's Vice Chancellor: We Can Take 500K Migrants Annually For Several Years | Main | Air Force Officer Attacked By 'Hate Group' Anarchists For Having Confederate Flags On His Motorcycle »
September 09, 2015
State Department: It's A Possibility That Some 'Syrian Refugees' Are Terrorists

State Department: It's A Possibility That Some 'Syrian Refugees' Are Terrorists

State Department spokesman John Kirby acknowledged that "it's a possibility" that some of the refugees fleeing Syria may actually be al-Qaida or ISIS terrorists.
Kirby, appearing on CNN's "Wolf" Tuesday, indicated "it's pretty clear that many these people are just innocent moms, dads, brothers, sisters, grandparents who are trying to escape brutality" from Bashar al-Assad's government.
Wolf Blitzer: He suggested that there is some fear, some fear that some of these refugees may actually be posing as refugees, but they might actually be al Qaeda or ISIS terrorists trying to sneak into sneak into Europe or the United States. What do you make of that?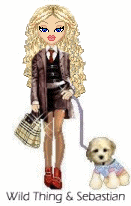 Wild Thing's comment...........
This brilliant conclusion falls in the no shit Sherlock category.
Posted by Wild Thing at September 9, 2015 12:49 AM
---
Comments
It's a remote possibility a few Syrian "refugees" may not be terrorists.
Posted by: TomR,armed in Texas at September 9, 2015 02:49 PM
---