« OMG! Obama Chows Down On Meat Half-Eaten By A Bear, "Mmm, That's Tasty" | Main | Greek Island Turns Into War Zone as Syrian and Afghan Migrants Clash »
September 10, 2015
Refugees' Desperate To Flee Terrible Awful Denmark, Rather Than Be Tracked, Fingerprinted

'Refugees' Desperate To Flee Terrible Awful Denmark, Rather Than Be Tracked, Fingerprinted

This should send anyone's antennae springing up and this is common with migrants from Denmark to Greece to Hungary.
The New York Times has released its latest story on the migrant crisis in Europe, describing "desperate" "refugees" seeking to reach Sweden and escape the horrible torments of … Denmark.
"Refugees Desperate To Leave Denmark Begin March To Sweden," cries the Times' headline.
What exactly are the "refugees" seeking refuge from? No, Denmark isn't wracked by civil war, and its government is perfectly stable. The country is top 10 in the U.N.'s Human Development Index. It's not turbulence the migrants are fleeing.
Rather, it appears many are upset that Denmark has attempted to keep track of them rather than letting them roam freely.
"We flipped twice in a boat, and we suffered at the hands of gangs, for them to bring us here and fingerprint us?" Palestinian migrant Umm Mohammad told the Times. "We'll only fingerprint in the country we want."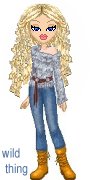 Wild Thing's comment........
And Obama wants to bring them here.
Posted by Wild Thing at September 10, 2015 12:45 AM
---