« Obama is destroying US military's fighting ability from within, retired general warns; 'It's not an accident.' | Main | Obama Regime Granted Asylum And Residency To 1,519 Foreigners With Terrorist Ties »
September 30, 2015
Planned Parenthood (Baby KILLING machine) Pres.Cecile Richards told Congress she was proud of the organization's fetal organ harvesting program

Planned Parenthood (Baby KILLING machine) Pres.Cecile Richards told Congress she was proud of the organization's fetal organ harvesting program
Planned Parenthood President Cecile Richards will tell Congress Tuesday that she's proud of the group's involvement in providing aborted fetal tissue for medical researchers, in her first-ever appearance before a congressional committee.
Richards will testify to the House Oversight Committee as Republicans probe Planned Parenthood following a series of controversial undercover videos that have drawn widespread attention to its participation in providing and being compensated for fetal tissue.
She will stress that only a few of the her group's nearly 700 clinics are involved in providing fetal tissue, and issue a strong defense of the ones that do, according to prepared testimony released Tuesday evening by the committee. According to Richards, just 1 percent of Planned Parenthood clinics retrieve the tissue.
"Even though our work involving fetal tissue research is a small part of what Planned Parenthood does, we are committed to continual improvement and meeting the highest medical and ethical standards in all we do, including facilitating tissue donations," Richards' testimony says.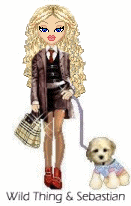 Wild Thing's comment...........
This all makes me so sick, it is all so disgusting.
Posted by Wild Thing at September 30, 2015 12:50 AM
---
Comments
How low have we sunk as a society to allow the harvesting of human parts from unborn babies for profit?
Posted by: BobF at September 30, 2015 06:48 AM
---