« Al Qaeda Calls For The Assassination Of American Business Leaders | Main | More Than 50 Intelligence Analysts Say Terror Reports Were Intentionally Altered »
September 11, 2015
Office Depot Refuses To Print Flyers Providing Criticism Of Planned Parenthood

Office Depot Refuses To Print Flyers Providing Criticism Of Planned Parenthood

Office Depot may face a lawsuit after refusing to print flyers that criticize Planned Parenthood, saying the flyers "persecute" people who believe in abortion rights.
Maria Goldstein, 42, of Illinois asked Office Depot on Aug. 20 to print 500 anti-Planned Parenthood fliers, but the employee refused. The flier had facts about Planned Parenthood from the organization's annual report as well as a prayer calling for the "conversion" and "enlightenment" of those who support the organization.
"When I tell people they're shocked because this is America," Goldstein told The Daily Caller News Foundation. "Office Depot is trying to silence my freedom of speech and my freedom of religion."
The employee at the Office Depot refused, citing corporate policy. Goldstein teamed up with the religious liberty group the Thomas More Society and sent a letter to Office Depot demanding they stop discriminating against Goldstein because of her religious beliefs.
Goldstein told TheDCNF they haven't heard back from the company, but an Office Depot spokeswoman told the Chicago Tribune they refused to print them because the flyers amounted to "persecution."
"The flier contained material that advocates the persecution of people who support abortion rights," Office Depot spokeswoman Karen Denning said.
Tom Olp, a lawyer with the Thomas More Society, said if Office Depot does not comply they will file a legal complaint.
"This seems crazy," Olp told TheDCNF. "To say that a prayer that calls for conversion and understanding and enlightenment is persecution, to call that persecution to me is the height of intolerance."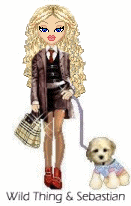 Wild Thing's comment.............
If Christians have to bake a cake Office Depot has to print the flyers.
Posted by Wild Thing at September 11, 2015 12:45 AM
---
Comments
Going to be interesting to see how this plays out.
Posted by: BobF at September 11, 2015 09:09 AM
---