« Will Your Hometown Be Taking In Obama's Refugees? Here's The List Of Cities Where They're Being Transplanted | Main | Ben Carson: Candidate Should Be Sworn In On Stack Of Bibles, Not A Koran »
September 22, 2015
Obama might join forces with Cuba to fight US trade embargo

Obama might join forces with Cuba to fight US trade embargo

For the first time, the United States may be willing to accept a United Nations condemnation of the US trade embargo against Cuba without a fight, the Associated Press has learned.
US officials tell the AP that the Obama administration is weighing abstaining from the annual UN General Assembly vote on a Cuban-backed resolution demanding that the embargo be lifted. The vote could come next month.
No decision has yet been made, said four administration officials who weren't authorized to speak publicly on sensitive internal deliberations and demanded anonymity. But merely considering an abstention is unprecedented. Following through on the idea would send shock waves through both the United Nations and Congress.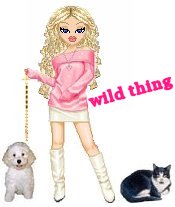 Wild Thing's comment....
What a total jerk and traitor to our country.
Posted by Wild Thing at September 22, 2015 12:45 AM
---