« Some of Donald Trump's Insults | Main | Ambush-Style Attack - Gunman Opens Fire Into Squad Car Injuring Cop »
September 07, 2015
"No Californians" Stickers Being Slapped On Real Estate For Sale Signs In Portland Oregon

"No Californians" Stickers Being Slapped On Real Estate For Sale Signs In Portland Oregon
Portlanders apparently upset with the direction of the local housing market are slapping "no Californians" stickers on For Sale signs in the city, real estate agents say.
When one of realtor Lori Fenwick's buyers sent her a picture of one of the stickers, she took it to a real estate group on Facebook to see if any other agents had seen them around town.
Three other realtors replied they had. One of them was Quinn Irvine, of M Realty. Somebody plastered one of the stickers – showing a silhouette of California with a "No Smoking"-like red slash through it – on his sign outside a house on North Burrage Avenue.
"A lot of these homes are going into bidding wars and going over ask price," Irvine said. "And a lot of these guys are getting outbid. And I think they're going around to agents who have properties that have sold over ask price and putting anti-California stickers."
Fenwick, of Premiere Property Group, said somebody covered her name on one of her signs, replacing it with a phrase: "STOP THE BUBBLE." Both Fenwick's and Irvine's listings were in North Portland's Arbor Lodge neighborhood, they said.
"People think that our signs magically appear," Fenwick said. "But they don't. We pay money for them, and it's none of their business to be putting stickers on them."
Irvine eventually sold the house where the sticker appeared for $450,000 – to a man from New York, he said.
Fenwick said people upset with housing prices "can just go ahead and voice their opinions wherever they want, but it sucks that they're doing that."
She and Irvine acknowledged that they are dealing with a lot of out-of-state buyers, many of whom do come from California.
"I'm dealing with a couple of San Francisco buyers," Irvine said. "One guy's cash."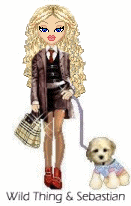 Wild Thing's comment.............
This is funny to me because I am always concerned with people moving down here to Florida from New York. I would think most of them would be democrats and it would effect things when it is time to vote. I do not want a Dem Gov. or a dem anything here in any kind of power.
Posted by Wild Thing at September 7, 2015 11:29 AM
---