« Man Sings To His 93 Year Old Dying Wife | Main | FBI Arrests Clinton Chinese Friend »
September 25, 2015
Muslims Warn NJ School Board: 'We're Going to Be the Majority Soon'

Muslims Warn NJ School Board: 'We're Going to Be the Majority Soon'
Things got heated at a Board of Education meeting last week in Jersey City after officials decided not to close schools for the Muslim holiday Eid al-Adha.
Despite a number of Muslims showing up to the meeting to advocate that the school changes its schedule, officials denied their pleas, arguing that doing so on such short notice would cause "undue hardship" for the upwards of 10,000 parents who may not have a place to put their children for the day.
Some Muslims were so angry over the decision that one official called on security to "take charge" of the situation. According to video footage, at least one person was seen being escorted from the meeting.
"We feel alienated from the Board of Education, we feel alienated from this system," Omar Abouelkhair told WNBC-TV.
"We're going to be the majority soon," warned another.
But it's not as though the school board was totally unaccommodating--Muslim students would still be allowed to take the day off as an excused religious absence. It's seems that wasn't enough for these students and parents, however.
The uproar that took place at the local Board of Education meeting comes as a new report from the Center for Immigration Studies shows that based on census data, Muslims are the fastest growing bloc of immigrants in America.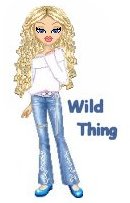 Wild Thing's comment..............
This is concerning, especially since Obama and Kerry are saying OK to thousands of the refugees.
Posted by Wild Thing at September 25, 2015 01:55 AM
---
Comments
I'm really surprised the board didn't kowtow to them. Muslims are demanding more and more accommodations and are usually getting them.
Posted by: BobF at September 25, 2015 08:39 AM
---