« Refugees' Desperate To Flee Terrible Awful Denmark, Rather Than Be Tracked, Fingerprinted | Main | Al Qaeda Calls For The Assassination Of American Business Leaders »
September 10, 2015
Greek Island Turns Into War Zone as Syrian and Afghan Migrants Clash

Greek Island Turns Into War Zone as Syrian and Afghan Migrants Clash

The Greek island of Lesbos has been turned into a war zone by rioting migrants, leaving the island's 85,000 residents in despair. Around 25,000 migrants are currently camped out on the island with hundreds more arriving daily, leading to frequent violent clashes and rioting despite their claim to be fleeing violence.
Located just 6 miles from the Turkish shore, the migrants come over in inflatable boats which they cut up on arrival to prevent being turned back, expecting to be able to quickly travel on by ferry to mainland Europe, German station RTL has reported.
Instead, they are being held on the Island while the police issue emigration documents, a delay which can take days. The wait is causing tension between groups as Afghans accuse Syrians of getting preferential treatment by the authorities, leading to vicious violent clashes.
As rocks, bottles and municipal bins fly, one tearful local woman told RTL "We are in danger, every day, every minute. We need someone to protect us. They come into our houses. I want to go to work, but I can't. Our children want to go to school, but they can't. They have stolen our lives!"
Another yells at the migrants flinging rocks as they pass his house: "Go away from here! This is private land! Respect Greece!"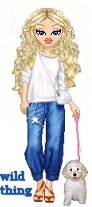 Wild Thing's comment...........
This is scary, it will happen here too when Obama gets his way. Very concerning.
Posted by Wild Thing at September 10, 2015 12:50 AM
---
Comments
It's just muslims being muslims. We should block all immigration from the Middle East and let them just kill each other.
Posted by: TomR,armed in Texas at September 10, 2015 12:48 PM
---