« Police Dept Sparks Controversy With "In God We Trust: Decals | Main | GOOD!!! New England Police Officers Union Boycotts Obama's Boston Labor Day Speech »
September 08, 2015
GOOD!!!! Prime Minister Benjamin Netanyahu "We will not allow Israel to be SUBMERGED by a WAVE of illegal migrants and TERRORIST activists"

Prime Minister Benjamin Netanyahu "We will not allow Israel to be SUBMERGED by a WAVE of illegal migrants and TERRORIST activists"
Germany and Israel find themselves on the opposite sides of the policy spectrum on the sudden surge of Syrian refugees. While Angela Merkel is welcoming them with open arms, Netanyahu is saying this:

Prime Minister Benjamin Netanyahu on Sunday said he would not allow Israel to be "submerged" by refugees after calls for the Jewish state to take in those fleeing Syria's war.
Speaking at the weekly cabinet meeting, Netanyahu also announced the start of construction of a fence along Israel's border with Jordan, according to his office.
"We will not allow Israel to be submerged by a wave of illegal migrants and terrorist activists," Netanyahu said.
"Israel is not indifferent to the human tragedy of Syrian and African refugees… but Israel is a small country — very small — without demographic or geographic depth. That is why we must control our borders."
Opposition leader Isaac Herzog on Saturday said Israel should take in Syrian refugees, recalling the plight of Jews who sought refuge from past conflicts.
Palestinian president Mahmud Abbas also called for Israel to allow Palestinians from refugee camps in Syria to travel to the Palestinian territories, whose external borders are controlled by the Jewish state.
There is already hostility in Israel toward asylum-seekers from Africa and a concerted government effort to repatriate them.
Rights groups say thousands of African asylum seekers have been coerced into "voluntary" departures.
Official figures show 45,000 illegal immigrants are in Israel, almost all from Eritrea and Sudan. Most of those not in detention live in poor areas of southern Tel Aviv, where there have been several protests against them.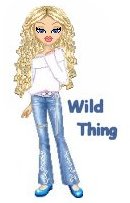 Wild Thing's comment..............
I agree with BIbi!!!! These people hate Jews and cannot be trusted. I'm sure there are those in the crowd that are true refugees, but a country like Israel cannot take any chances. If the German leadership wants them (I'm sure not every German wants it), let them learn the hard way.
Posted by Wild Thing at September 8, 2015 12:49 AM
---
Comments
Germany is about to commit a very costly error accepting these muslims.
Posted by: TomR,armed in Texas at September 8, 2015 01:41 PM
---