« German Nurse Forced Out Of Her Apartment Building After Government Takes It To House Refugees | Main | San Francisco's last gun shop to close over new regulations »
September 28, 2015
Germany in state of SIEGE with floodgates open to refugees

Germany in state of SIEGE with floodgates open to refugees

Now, with gangs of men roaming the streets and young German women being told to cover up, the mood's changing
Thousands of economic migrants are posing as refugees to reach Europe
David Cameron said this week that Europe must send failed asylum claimants back to their countries
Demands for Germany's 'open doors and windows' policy to be scrapped
Women said rape and child abuse were rife in Giessen's refugee camp

This week, David Cameron said Europe must send failed asylum claimants back to their own countries, while European Council president Donald Tusk has warned that millions more migrants are on their way and 'the policy of open doors and windows' must be scrapped.
They are tough words, but it's action that is needed. As Jens Spahn, a deputy finance minister in Chancellor Merkel's government, said this week: 'Not everyone can stay in Germany, or in Europe. If people are coming for poverty reasons... we have to send them back.'
Mrs Merkel's offer last month to accept all refugees from war-ravaged Syria opened the floodgates. More than a million migrants are expected this year alone, the bulk of them far from genuine asylum seekers. There is now deepening disquiet in this Christian country, dotted with churches, that it is being overwhelmed by people of a different religion and culture.
Yesterday, the Mail reported how social workers and women's groups in Giessen wrote a letter to the local state parliament claiming that rape and child abuse were rife in the refugee camp. The allegations were corroborated by Atif over his curry. 'The camp is dangerous,' he agreed. 'Men of different nationalities fight and women are attacked.'
The letter says the camp, far from being a peaceful haven for those fleeing war, is a dangerous melting-pot, where there have been 'numerous rapes and sexual assaults, and forced prostitution'.
There are even reports of children being raped and subjected to sexual assault, it adds.
'Many women have felt the need to sleep in their clothes... they won't go to the toilet at night because rapes and assaults have taken place on their way to, or from, there. Even in daylight, a walk through the camp is fraught with fear.'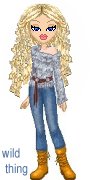 Wild Thing's comment.............
We should all be very concerned about this since Obama and Kerry are determined to flood our country with refugees as well.
Posted by Wild Thing at September 28, 2015 12:45 AM
---
Comments
It's Germany's own fault.
Difference between the US and Germany is our citizens are heavily armed and theirs are unarmed.
Posted by: BobF at September 28, 2015 11:01 AM
---