« Obama might join forces with Cuba to fight US trade embargo | Main | Obama Agrees to Back Biden If He (Obama) Can Pick VP »
September 22, 2015
Ben Carson: Candidate Should Be Sworn In On Stack Of Bibles, Not A Koran

Ben Carson: Candidate Should Be Sworn In On Stack Of Bibles, Not A Koran

Republican presidential hopeful Ben Carson is standing by his view that a Muslim should not be president of the United States, telling The Hill in an interview on Sunday that whoever takes the White House should be "sworn in on a stack of Bibles, not a Koran."
Carson ignited a media firestorm in a Sunday morning interview with Chuck Todd on "Meet the Press," in which he said he "would not advocate that we put a Muslim in charge of this nation."
"I absolutely would not agree with that," Carson said.
In an interview with The Hill, Carson opened up about why he believes a Muslim would be unfit to serve as commander in chief.
"I do not believe Sharia is consistent with the Constitution of this country," Carson said, referencing the Islamic law derived from the Koran and traditions of Islam. "Muslims feel that their religion is very much a part of your public life and what you do as a public official, and that's inconsistent with our principles and our Constitution."
Carson said that the only exception he'd make would be if the Muslim running for office "publicly rejected all the tenets of Sharia and lived a life consistent with that."
"Then I wouldn't have any problem," he said.
However, on several occasions Carson mentioned "Taqiyya," a practice in the Shia Islam denomination in which a Muslim can mislead nonbelievers about the nature of their faith to avoid religious persecution.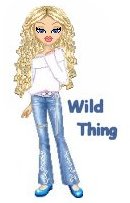 Wild Thing's comment............

Good for Ben I am glad someone had the guts to say what needed to be said. We already have a Muslim in the WH and sure as heck do not want another one especially one that is full blown out of the closet Muslim. Prayer rug in the oval office??????? I think not! Islam, their sharia laws are not in agreement with our Constitution, not even a little.
Posted by Wild Thing at September 22, 2015 12:50 AM
---
Comments
No truth is more evident to my mind than that the Christian religion must be the basis of any government intended to secure the rights and privileges of a free people.
Noah Webster

Posted by: BobF at September 22, 2015 11:42 AM
---