« Libertarian DOVE Idiot Rand Paul : I Would Support a Muslim President, But Would Have Some Questions First | Main | A top Iman has told Muslims to use the migrant crisis to breed with citizens and 'conquer their countries' »
September 23, 2015
Army Rejects Appeal Of Green Beret Discharged For Confronting Because He Shoved Afghan Soldier Who Allegedly Raped Boy, Assaulted Mom

Army Rejects Appeal Of Green Beret Discharged For Confronting Because He Shoved Afghan Soldier Who Allegedly Raped Boy, Assaulted Mom
The U.S. Army has just rejected the appeal of Green Beret Sgt. 1st Class Charles Martland, who received a discharge scheduled to take effect Nov. 1 for shoving an Afghan rapist to the ground.
"Consequently, your request for an appeal and continued service is disapproved," U.S. Human Resources Command said in a Sept. 14 memo sent to Martland.
The reason for the denial? The office said that Martland's appeal attempt "does not meet the criteria" because it brings no new information to the table. Later, the letter added that the decision is final, Fox News reports.
In 2011, Martland came up close and personal to a local Afghan police commander, who was accused of raping a boy and then assaulting his mother. The Afghan commander laughed when confronted by Martland, and so Martland shoved him to the ground.
Along with his team leader, Martland was removed from the base in Kunduz Province, Afghanistan. In a memo obtained by Fox News, it seems clear that Martland received severe criticism from the leadership for interfering.
Allegations have recently surfaced that a Department of Defense policy requested for troops to look the other way in the face of rampant sexual abuse of boys by Afghan men in power.
"At night we can hear them screaming, but we're not allowed to do anything about it," Gregory Buckley Sr., the father of a Marine, said that his son told him.
"My son said that his officers told him to look the other way because it's their culture," Buckley Sr. added.
According to Rep. Duncan Hunter's spokesman, Joe Kasper, the denial "sends a loud and clear message to all soldiers and military personnel that if you do intervene … because it's morally the right thing to do, it could be at the risk of your career." Hunter wants GOP Sen. John McCain, chairman of the Senate Armed Services Committee, to delay any hearings for Obama's nomination of a new Army secretary, until something is done about Martland's situation.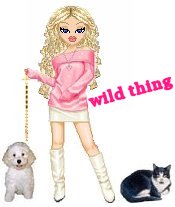 Wild Thing's comment................
The worst this man should have gotten was "why didn't you rip his head off instead?"
Posted by Wild Thing at September 23, 2015 12:50 AM
---
Comments
So much for being Americans.
Posted by: BobF at September 23, 2015 07:05 AM
---