« Target Removes Gender Labels From Kids Sections | Main | Navy to Arm Sailors at Reserve Centers After Chattanooga Shootings »
August 09, 2015
Why the Obama team can't make national-security decisions

Why the Obama team can't make national-security decisions

The US military now believes that Russian hackers, likely tied to the Putin regime, were behind last month's massive cyber attack on the Defense Department's e-mail servers. But don't expect our government to respond.
After all, that news comes on the heels of White House-Pentagon battling over just how much of a threat Vladimir Putin poses.
Top US military commanders are imploring the administration to take seriously what Gen. Joseph Votel, head of the US Special Operations Command, calls an "existential threat" from Russia.
And Gen. Joseph Dunford, on track to be the next chairman of the Joint Chiefs of Staff, has concluded that "Russia presents the greatest threat to our national security."
The latest cyberattack won't move the White House, either. After all, Defense Secretary Ashton Carter admitted back in February that Russian hackers had broken into the Pentagon's network.
Fact is, President Obama has a long history of ignoring military advice.
Forget older debates, when the president ignored the military (and even the State Department) on his pullout from Iraq, his "surge" in Afghanistan and giving serious help to the rebels early on in the Syrian civil war.
Obama is shutting out the professionals right now on anti-ISIS policy.
Army Chief of Staff Gen. Ray Odierno noted recently that the rise of ISIS under Obama is "frustrating to watch."
The Marine Corps commandant, Gen. James Amos, slammed Obama last month for not "working with" the Iraqi government or military and lamented the "position" Obama's policies have put the country in.
In January, just-retired Marine Gen. James Mattis deplored the "reactive crouch" the US military has been forced to take and noted that he didn't know what "our policy is on Syria."
Try finding anyone who does, general.
Add to this the furor at Defense, State and elsewere over Obama's National Security Council — which insists on intervening in low-level decisions but seems unable to actually decide.
A Washington Post report last week is rife with anonymous quotes about "constipated" NSC policymaking that's left the nation doing nothing for months amid crises from Syria to Ukraine to Egypt.
Our conclusion? This president only wants to seem to be getting tough on America's enemies. He's not trying to bluff them — but merely convince the US public he's doing his job.
Give a speech here, throw in a drone strike there: Obama's content with the appearance of action — and he's not going to change.
The problems for the next president are going to keep piling up for the next 16 months.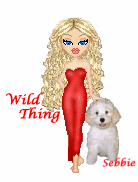 Wild Thing's comment.......
Obama doesn't listen to anyone.
Posted by Wild Thing at August 9, 2015 12:55 AM
---
Comments
The Occupier of the White House mocked Romney in 2012 for saying Russia is one of our greatest threats. Interesting how Romney knew and the clown with all the access to the intelligence didn't have a clue.
Posted by: BobF at August 9, 2015 09:35 AM
---
obama lives in a fantasy world of socialism, sound bites, selfies, golf, vacations, Wednesday night hip hop sessions with celebrities and threesomes with Michele and Reggie Love. To him foreign policy is elaborate vacations around the world. And of course he hates the military.
Posted by: TomR,armed in Texas at August 9, 2015 02:23 PM
---