« Obama's Secret Side Deal To Iran Deal That Allows Iran Use Its Own Experts For Inspections Of Nuke Sites | Main | GOP Rep. Mia Love Breaks Down In Tears While Talking About Planned Parenthood Videos »
August 21, 2015
Trump Floats Asking Networks to Pay Him For Interview Appearances

Trump Floats Asking Networks to Pay Him For Interview Appearances

There can be no doubt that after everything that's happened, Donald Trump is an undeniable magnet for attention. The problem is that he knows it too, so well, in fact, that now he's tossing the idea of getting TV networks to pay him for the privilege of interviews.
After throwing the usual shade towards his competitors in his interview with Time Magazine, Trump posed an interesting hypothetical to CNN for its September 16 debate. "If I go to CNN and I say, 'Look, you're going to have a massive audience,' and if I say to them, I want $10 million for charity, nothing for myself, what happens," Trump asked. He answered his own question, saying "I'm not showing up."
Trump also examined the possibility of dividing that $10 million, but emphasized that the crucial point was that the networks who pay him will break even with the audience he brings in.
If I'm in it, they'll get this crazy audience, and they're going to make a fortune since they're selling commercials every time we take a break. Would you ever say to them, would you ever say, I want $10 million for AIDS research, for cancer, for this type or not, or is it too cute?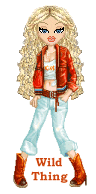 Wild Thing's comment.........
This has to do with his ego more then it has to do with he would donate the money he would be paid to a charity.
Posted by Wild Thing at August 21, 2015 12:50 AM
---