« Another LIE from Hillary - Clinton: Voters not interested in email scandal | Main | Judge Jeanine: Hilliary Guilty and Cannot be President »
August 16, 2015
Obama Has Plan To Move Gitmo Prisoners To Kansas, South Carolina

Obama Has Plan To Move Gitmo Prisoners To Kansas, South Carolina
Senators reject DOD plan to move Gitmo detainees to Kansas, South Carolina
Republican Sens. Lindsey Graham of South Carolina and Pat Roberts of Kansas are up in arms about reports that the Pentagon is scouting sites in their home states to house terrorist prisoners currently detained at Guantanamo Bay, Cuba.
"We have received reports of President Obama's attempt to shut down Guantanamo Bay, which once again reflects another egregious overstep by this administration," Roberts said in a statement on Friday, referring to the law preventing transferring any of the inmates to a U.S. prison.
"Congress has consistently stopped Obama by law from moving a single detainee to the U.S.," Roberts said in reaction to reports that Kansas's Fort Leavenworth is being considered as the terrorist suspects' new home.
"I shut down this administration's nominee for secretary of the Army in 2009 to prevent moving any detainees to Kansas and will do it again if necessary," he said. "Not on my watch will any terrorist be placed in Kansas."

Graham was equally emphatic upon learning that Defense Secretary Ash Carter is also considering Charleston for the new high-risk installation.
"If the detainees need to be moved, they must be moved to a maximum security location in a remote area far from heavily populated areas with vital infrastructure," Graham told the Washington Post earlier this week. "Charleston does not meet that criteria."
The Pentagon on Thursday confirmed to lawmakers that it is studying both Forth Leavenworth and the Consolidated Naval Brig in Charleston as potential sites.

Transferring the remaining 116 detainees to the U.S. is being considered as an option for closing Guantanamo Bay. Moving the prisoners to other countries requires congressional notification and unanimous sign off by the departments of Defense, Homeland Security, Justice and State, along with the Joint Chiefs of Staff and the Office of the Director of National Intelligence.

Earlier this week the Pentagon said it would present Congress with a plan to shutter Guantanamo Bay when they return to Washington after Labor Day.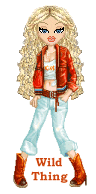 Wild Thing's comment............
Stupid, GITMO has worked just fine but Obama is determined to give it completely back to Cuba to his dictator buddies.
Posted by Wild Thing at August 16, 2015 12:50 AM
---
Comments
It would not surprise me if obama did just that. Give Guantanamo to Cuba, ala Jimmy Carter and the Panama Canal. Both men hate being Americans.
Posted by: TomR,armed in Texas at August 16, 2015 12:32 PM
---