« 87 Year Old Great-Grandma Is An EMT | Main | LMAO....Howard Dean: Hillary Clinton Has Been Completely Truthful - This Is An Attempt By Republicans to Smear the Frontrunner »
August 14, 2015
Obama Admin Threatens States That Defunded Planned Parenthood

Obama Admin Threatens States That Defunded Planned Parenthood
The Centers for Medicare & Medicaid Services, a federal agency, was in contact with officials in Louisiana and Alabama this month, said a spokesperson for the agency's parent, the Department of Health and Human Services (HHS).
The agency warned those two states that their plans to terminate Medicaid provider agreements with Planned Parenthood may illegally restrict beneficiary access to services, the spokesperson said in a statement. […]
Federal law requires state Medicaid programs to cover family-planning services and supplies for anyone of child-bearing age. Ending the agreements with Planned Parenthood would limit beneficiaries' access to care and services from qualified providers of their choice, according to HHS.

Alabama and Louisiana of course had made the decision to defund Planned Parenthood after a series of secretly recorded videos came out exposing that the group sells babies' body parts, among other disturbing practices.
But is what these states are doing really illegal? LifeNews.com reports that no, it isn't:
According to the Medicaid provider contract between DHH and Planned Parenthood, along with relevant Louisiana law, either party can choose to cancel the contract at will after providing written notice.
Louisiana for its part is refusing to back down, a spokesman for Gov. Bobby Jindal said, reports The Hill.
He cited a provision in the state Medicaid contract allowing either party to cancel it at will, with 30 days notice.

"CMS reached out to DHH after we canceled the Medicaid provider contract with Planned Parenthood," Reed said. "DHH explained to CMS why the state chose to exercise our right to cancel the contract without cause."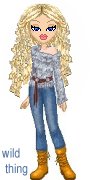 Wild Thing's comment..........

I hope the States saying no to Planned Parenthood stay strong on.
Posted by Wild Thing at August 14, 2015 12:45 AM
---
Comments
If...If Planned Parenthood were smart, they would got our of the abortion/body parts business.
Posted by: BobF at August 14, 2015 07:04 AM
---
This is an example of the federal govt. abusing the Tenth Amendment again. The feds try to control all aspects of American life. This is why we are getting near to a second American revolution. Hopefully at the polls and not on the streets.
Posted by: TomR,armed in Texas at August 14, 2015 01:34 PM
---