« Gov't worker paid for 91 days' worth of nothing | Main | Obama Seeks $1 Billion for His Presidential Library, Post Presidency »
August 23, 2015
Love this! Trey Gowdy Gets Standing Ovation After Publicly Destroying Obama On House Floor
Trey Gowdy Gets Standing Ovation After Publicly Destroying Obama On House Floor
On Wednesday Rep. Trey Gowdy (R-SC), sponsor of the "Enforce the Law Act," gave an very passionate speech defending the need for legislation to stop Obama's power grab. Five Democrats joined the Republican majority to advance a bill that would authorize the House or Senate to sue the executive branch for not enforcing laws. Gowdy received a standing O on the House floor.
Obama's approval ratings are lower than ever, and Americans throughout the country are fed up with him acting more like royalty than a leader.
While Obama has been on yet another lavish vacation, a video from 18 months ago has gone viral.
"We make the law!" Rep. Trey Gowdy said, in the footage capture on the House floor. He was arguing in defense of the Enforce the Law Act, a bill that would give Congress the right to sue Obama for failing to enforce laws.
Gowdy went on to claim that House does not exist to "pass suggestions" or "pass ideas." Its main responsibility is to "make law."
If it's good enough for us to ask brand-new citizens to affirm their devotion to the law, is it too much to ask the president to do the same?" Gowdy argued.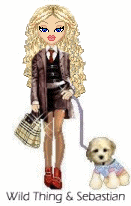 Wild Thing's comment...........
Good for Trey Gowdy!!!
Posted by Wild Thing at August 23, 2015 12:45 AM
---
Comments
Gowdy is quite the statesman. I just wish more of the others were also. They applaud but how do they vote.
Posted by: TomR,armed in Texas at August 23, 2015 04:32 PM
---