« Club for Growth: Trump wants 'federal control over U.S. businesses' | Main | Ex-Clinton Advisor: Clinton Team In 'Sheer Panic', It's A 'Bad Day In Clintonland' »
August 27, 2015
Hollywood actor to auction his rifles to fund Israeli army

Hollywood actor to auction his rifles to fund Israeli army ( PHOTO AT LINK)

Joe Mantegna, star of the CBS television show Criminal Minds, plans to auction off two of his Tavor rifles to fundraise for "Friends of the IDF", a New York City-based organization that lends material support to the Israeli military.

According to a press release from IWI-US, Mantegna will conduct an auction for two Tavor rifles produced by IWI. Gains from the auction will go to "Friends of the IDF".

Interestingly, "Israel Weapon Industries-US" (IWI-US) is co-sponsoring the Sunday event, along-with "Bullets & Bagels", a Jewish gun club in Orange County, California.

Event attendees "will get to shoot the TAVOR at the range and receive basic shooting instruction and assistance from an [National Rifle Association certified] instructor."

Michael Kassner, IWI-US Vice President of Sales and Marketing, said "IWI is proud to support the Jewish community. 'Bullets & Bagels' allows all who love guns, great food and Israel to get together, eat, shoot and shoot the breeze. … Don't be surprised if you see me there myself. I could always go for some bagels and lox with a side of Tavor."
Hollywood actors have been long supporting Israeli aggression against Palestinians through various means, such as direct fund-raising events or making movies backing Israeli interpretation and catalyzation of the ongoing unrest in the middle-east.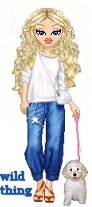 Wild Thing's comment...........
Good for Joe Mantegna, he really is a good man. He also has been a huge supporter of our Troops and Veterans.
Posted by Wild Thing at August 27, 2015 12:55 AM
---
Comments
Posted by: BobF at August 27, 2015 10:54 AM
---
Hope those two rifles fetch a good return. Are they legal in California?
Posted by: TomR,armed in Texas at August 27, 2015 01:14 PM
---