« Man, 90, saves wife of 68 years in wheelchair from fire in North Carolina | Main | Gowdy Does Not Mince Words Reacting to Hillary Email Revelation: 'This Is a National Security Issue »
August 12, 2015
Hillary Clinton Will Turn Over Private Server to DOJ

Clinton Will Turn Over Private Server to DOJ

The news comes just hours after the Intelligence Community Inspector General told Congress that her email server contained emails that have now been classified "top secret."

Spokesman Nick Merrill said Clinton "pledged to cooperate with the government's security inquiry."

"She directed her team to give her email server that was used during her tenure as Secretary to the Department of Justice, as well as a thumb drive containing copies of her emails already provided to the State Department," Merrill said in a statement provided to The Hill.

"If there are more questions, we will continue to address them."

The statement added that Clinton has worked with State to "ensure that her emails are stored in a safe and secure manner."

While Clinton turned over the emails she deemed work-related, she deleted a similar amount that her team said were strictly personal.

Clinton's use of her personal email server has dogged her since even before she entered the presidential race, and some Democrats have worried that it has contributed to her fledgling poll numbers on trustworthiness.
"The majority of Americans don't trust her, and they're right. She put our national security at risk for selfish reasons. She couldn't be trusted at the State Department; she certainly can't be trusted in the Oval Office."

Jamal Ware, the spokesman for the House Benghazi Committee, criticized Clinton, noting that "she refused every entreat" as the committee called on her to turn the server over.

"Secretary Clinton's decision to prioritize her own convenience - and desire for control - over the security of our country's intelligence should concern all people of good conscience," he said.

"This is a serious national security issue, and the seriousness of it should transcend normal, partisan politics."

House Speaker John Boehner added in a statement: "It's about time. Secretary Clinton's previous statements that she possessed no classified information were patently untrue. Her mishandling of classified information must be fully investigated."

Sen. Chuck Grassley (R-Iowa) released two pages of the memo sent to a handful of members of Congress that confirmed the Intelligence Community Inspector General's finding.

"This information revealed by the inspector general makes it even more important that the FBI and the State Department secure these documents," he said.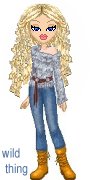 Wild Thing's comment..........
Both the Clinton's are corrupt, to even consider either of them to be good for our country is a joke....a bad one.
Posted by Wild Thing at August 12, 2015 12:45 AM
---
Comments
The Clinton Crime Family puts the MAFIA to shame.
Posted by: BobF at August 12, 2015 09:05 AM
---