« Hillary Clinton Response To Fox Reporter: You Are 'Entitled' To Only One Question | Main | Veteran Sgt. Bartlett calls on Senators to reject the Iran deal Obama Is 'Selling Out The Country' »
August 29, 2015
Hillary Clinton Being Investigated For Violating The Espionage Act

Hillary Clinton Being Investigated For Violating The Espionage Act
An FBI "A-team" is leading the "extremely serious" investigation into Hillary Clinton's server and the focus includes a provision of the law pertaining to "gathering, transmitting or losing defense information," an intelligence source told Fox News.
The section of the Espionage Act is known as 18 US Code 793.
A separate source, who also was not authorized to speak on the record, said the FBI will further determine whether Clinton should have known, based on the quality and detail of the material, that emails passing through her server contained classified information regardless of the markings.
The campaign's standard defense and that of Clinton is that she "never sent nor received any email that was marked classified" at the time.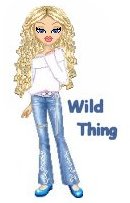 Wild Thing's comment..........
Mark Levin said,it doesn't matter if documents were marked, if they were sent or received - opened or unopened - in emails, or even if she didn't recognize any markings. The sole fact that even one of these secure documents was on her personal server altogether is a violation of the Espionage Act.
Posted by Wild Thing at August 29, 2015 01:55 AM
---