« Gowdy Does Not Mince Words Reacting to Hillary Email Revelation: 'This Is a National Security Issue | Main | Brent Bozell: Hillary Scandal '100 Times Worse' Than Watergate »
August 12, 2015
Hillary Clinton: "As President, I Would Model The Kind Of Behavior I Would Hope All Americans Would Have"
Hillary Clinton: "As President, I Would Model The Kind Of Behavior I Would Hope All Americans Would Have"


Hillary Clinton said at a Tuesday town hall meeting that she would strive as president to "model the kind of behavior" that hopefully all Americans would have.
Clinton made the remark while responding to a question about cultural intolerance in Claremont, New Hampshire, according to The Blaze.
"My question is about something that's troubling me about our culture in the United States right now," the town hall participant said. "There is a strong undercurrent of hatred with racism, homophobia, transphobia, classism. Besides being good neighbors to each other, what can you do and will you do as our leader to help us move beyond all of that?"
"I think we have to, as a nation, really ask ourselves some hard questions about how we truly feel about and treat each other, and the level of vitriol and insult that we see on the Internet is so distressing to me, and it goes exactly after people in the categories you have outlined," Clinton said. "As president, I would do my very best to model the kind of behavior that I would hope all of our citizens would have. I'm not asking people to like everybody. I'm asking people to be respectful."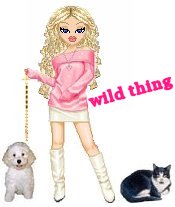 Wild Thing's comment........

'Americas secrets shouldn't belong to you'. (two of four Top Secret emails missing, containing material at the highest classification) Inspector Generals office. The FBI is involved."....Mark Levin.
Posted by Wild Thing at August 12, 2015 12:55 AM
---
Comments
This from the woman who attacked the women her husband sexually assaulted while governor and president.
Posted by: BobF at August 12, 2015 09:03 AM
---
So she wants all of our behavior to be based on lies and deceit like hers??
I don't like everyone and I try to be respectful to them anyway. But I think criminals are an exception to that respect and she and her husband are true criminals.
Posted by: TomR,armed in Texas at August 12, 2015 01:00 PM
---