« Democrat Luis Gutiérrez (D-IL) 'President' Jeb Bush Our Best GOP Chance To Pass ILLEGAL Immigration | Main | CNN: Obama Gives Joe Biden Blessing To Run For President »
August 24, 2015
Harry Reid: I will back Iran deal - His support moves the Obama administration nearer to a veto-proof majority
Harry Reid: I will back Iran deal - His support moves the Obama administration nearer to a veto-proof majority

Barack Obama's nuclear deal with Iran just won the backing of the Senate's top Democrat.
Senate Minority Leader Harry Reid of Nevada said Sunday that he "strongly" supports the agreement reached by six world powers and Iran meant to curb Tehran's nuclear ambitions – vowing that he will do "everything in my power" to defend the deal.
"At the end of the day, there is no doubt in my mind that the threat of Iran gaining a nuclear weapon — the one outcome we all agree is unacceptable — is far more likely if Congress rejects this agreement," Reid said in a lengthy statement explaining his support for the nuclear deal.
The backing from the Senate's most powerful Democrat adds even more momentum on Capitol Hill to protect the nuclear agreement. Reid becomes the 27th Senate Democrat to formally endorse the Iran deal, and Obama needs just 34 votes in the Senate to sustain a veto of a resolution of disapproval that is expected in Congress next month.
No Republicans are expected to vote in favor of the nuclear deal. But in recent days, key Democrats have come out in favor of the agreement – including red-state Sens. Joe Donnelly of Indiana and Claire McCaskill of Missouri, and Jewish lawmakers such as Rep. Jerrold Nadler of New York.
In an interview with the Washington Post, Reid said he was "cautiously optimistic" that there would be enough Democratic support to sustain any veto from Obama. His counterpart in the House – Minority Leader Nancy Pelosi of California – has confidently predicted that Obama's veto won't be overridden.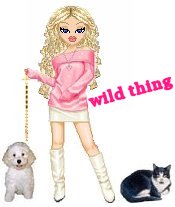 Wild Thing's comment..............
How wonderful...NOT. It never ends with this jerk Reid, if there is a chance to do the right thing he just won't, no matter what. He is so vile and horrible!!!!!!!!!
Posted by Wild Thing at August 24, 2015 02:14 AM
---
Comments
Before I take your questions, I'd like to say just a word about the framework with North Korea that Ambassador Gallucci signed this morning. This is a good deal for the United States, North Korea will freeze and then dismantle its nuclear program. South Korea and our other allies will be better protected. The entire world will be safer as we slow the spread of nuclear weapons."...President Bill Clinton, October 21, 1994
Twelve years later on October 9, 2006, North Korea exploded its first nuclear device.
Posted by: BobF at August 24, 2015 09:08 AM
---
Reid's endorsement cannot be a surprise in any way. He is a true socialist dedicated to the Marxist policies of obama. I doubt there will be a sustainable veto of this deal. If it wasn't for Israel I would say just let the MidEast blow itself up. They may anyway unless Israel destroys Iran's nuclear manufacturing.
Posted by: TomR,armed in Texas at August 24, 2015 01:13 PM
---