« Hillary Clinton Will Turn Over Private Server to DOJ | Main | Hillary Clinton: "As President, I Would Model The Kind Of Behavior I Would Hope All Americans Would Have" »
August 12, 2015
Gowdy Does Not Mince Words Reacting to Hillary Email Revelation: 'This Is a National Security Issue
Gowdy Does Not Mince Words Reacting to Hillary Email Revelation: 'This Is a National Security Issue

Rep. Trey Gowdy (R-S.C.), the chairman of the House Select Committee on Benghazi, released a statement Tuesday night calling the Hillary Clinton email matter a "national security issue."
The conservative congressman was reacting to news that the Democratic frontrunner would turn her private home server, used to send emails while secretary of state, over to the Justice Department.
"For months the Select Committee on Benghazi has called on Secretary Clinton to turn over her server to a neutral, detached third party for independent forensic examination. She refused every entreat," Gowdy said. "Secretary Clinton said she created this unusual email arrangement with herself for 'convenience.' It may have been convenient for her, but it has been troubling at multiple levels for the rest of the country."
"Congress, the media, the public, private litigants and FOIA requestors were denied access to public documents, and recently the Inspectors General for two separate Executive Branch entities expressed concern about the possible exposure of classified material as a direct result of her decision to eschew the email rules applicable to everyone else and create her own," he continued.
Gowdy expressed much concern over the inspector general for the intelligence community noting that emails deemed "TOP SECRET" traversed through her server.
"The IC Inspector General revealed Secretary Clinton's emails and server contained not just 'top secret' classified information, but 'compartmented' classified intelligence not releasable to foreigners, which must be noted in the timing of this announcement," Gowdy said.
He added, "This is a serious national security issue, and the seriousness of it should transcend normal, partisan politics."
Gowdy concluded by suggesting the revelations surrounding Clinton's email were only exposed because truth-seekers continued to demand answers.
"The revelation that Secretary Clinton exclusively used private email for official public business, and the multitude of issues that emanated from her decision, including this most recent one, demonstrates what can happen when Congress and those equally committed to exposing the truth, doggedly pursue facts and follow them," he said.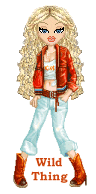 Wild Thing's comment.......
I hope something comes of all of this. It seems like forever to get justice Obama and Hillary have been dong all they can to keep information from Gowdy.
Posted by Wild Thing at August 12, 2015 12:50 AM
---
Comments
We have to assume that whatever Hillary had on her emails was compromised. Now Gowdy has to find out what that was. Hillary has committed a crime or crimes and I hope she goes to trial for it.
Posted by: TomR,armed in Texas at August 12, 2015 01:29 PM
---