« Trump Floats Asking Networks to Pay Him For Interview Appearances | Main | Would media go easy on 'presidential candidate' Joe Biden? »
August 21, 2015
GOP Rep. Mia Love Breaks Down In Tears While Talking About Planned Parenthood Videos
GOP Rep. Mia Love Breaks Down In Tears While Talking About Planned Parenthood Videos
On the Planned Parenthood videos
Freshman Rep. Mia Love, R-Utah, had to wipe away tears while talking about the undercover Planned Parenthood videos on the Fox Business network Wednesday night.
"It's our job to protect those who do not have a voice to protect themselves, and to see what is actually happening to babies while they're still alive, I mean, it's horrific," said Love.
"This is not about a Right or Left issue – this is right or wrong, and whether we are going to stand up for those who cannot speak for themselves, or if we're going to just turn a blind eye and pretend that this is not happening," she added, wiping away tears.
When asked about Iran .....She also says "I Am Going To Vote 'No' On This Iran Deal ".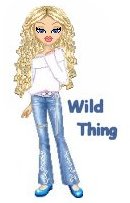 Wild Thing's comment.......
The videos were horrific, anyone with a heart would cry when watching them.
Posted by Wild Thing at August 21, 2015 12:55 AM
---