« Governor Perry's remarks at the Voter's First NH GOP Candidate Forum | Main | Clinton Donor Trump Calls Bill Clinton Weeks Before His Campaign Launch »
August 05, 2015
George Will Rips Trump: He's Running a 'Fact-Free Campaign'
George Will Rips Trump: He's Running a 'Fact-Free Campaign'
George Will says the Trump campaign is 'all tone'
He then repeats a Republican strategist who compared the upcoming debate to a car race and Trump is the one drunk driver.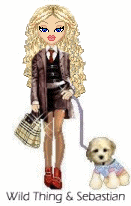 Wild Thing's comment.............
George Will is not what I would call a strong conservative, but like they say about a b roken clock, it is correct twice a day.
Posted by Wild Thing at August 5, 2015 12:50 AM
---
Comments
Trump is saying what Conservatives and the Grass Roots of the Republican Party has longed to hear for a long time and he doesn't back down. BUT, is he sincere? Does he really believe those things he's telling everyone and will he stand by them if he were to be elected president? This is a businessman who in times past would have sold his soul to make the deal.
I know a lot of good Conservative folks who are supporting Trump. I just can't hop on the Trump bandwagon. For some reason, 2 Corinthians 11:14 keeps coming to mind.
Posted by: BobF at August 5, 2015 09:11 AM
---