« CNN: Obama Gives Joe Biden Blessing To Run For President | Main | Hero Airman That Stopped Terror Attack On French Train Nominated For Air Force's Highest Award For Bravery Outside Of Combat »
August 25, 2015
Disgusting Democrat Donald Trump trolls Megyn Kelly on return to TV Calls Her a Bimbo

Donald Trump trolls Megyn Kelly on return to TV

Donald J. Trump
@realDonaldTrump
@megynkelly The bimbo back in town . I hope not for long ."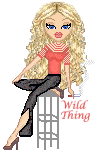 Wild Thing's comment.............
This is just one example of the tweets he did Monday night when Megyn came back from her vacation. He tweets like rapid fire one after the other like a shot gun going off, non stop till he is done then waits and starts again. Totally immature, like a bully on steroids. He is beyond disgusting, why on earth anyone would support this jerk is beyond me. People have lost their ever loving minds.

My friend Bettina wrote this and I agree.
"Phase 1...Make sure the entire world thinks the GOP is ugly, vile, racist, sexist, old, rich white men...Phase 2...Make the low info jackasses on our side hate all of our great candidates, and trash them so no one likes them...Phase 3...Run third party...End game...President Clinton."
Posted by Wild Thing at August 25, 2015 12:50 AM
---
Comments
That's not right for him to do that. He should rise above the occasion, not lower himself.
Posted by: BobF at August 25, 2015 10:48 AM
---