« Obama Seeks $1 Billion for His Presidential Library, Post Presidency | Main | School District Bans All Flags Including the American Flag In One Tennessee County »
August 24, 2015
(Democrat) Donald Trump Attacks candidate Gov. Scott Walker for not raising taxes to shrink Wisconsin's deficit (Trump like to Raise Taxes)


Trump attacks candidate Gov. Scott Walker for not raising taxes to shrink Wisconsin's deficit
Donald Trump took a shot at fellow presidential candidate Gov. Scott Walker for not raising taxes to shrink Wisconsin's deficit while being interviewed by George Stephanopoulus on ABC's "This Week" Sunday.
TRUMP: I'm not worried because the state is really in trouble. I mean it's a fantastic place, and I love the people of Wisconsin, but if you look at what's going to happen, there's a $2.2 billion deficit. They were supposed to have a surplus of a billion… He's stopped a lot of work because he doesn't want to raise taxes, so instead of raising taxes he's borrowing… and the state is thirty eight, number thirty eight out of the states, ranked number 38. That's not very good. I'm honored that he wants to copy me, he's a nice man. I gave him campaign contributions when he was running for governor. I like him very much, but his state has not performed well.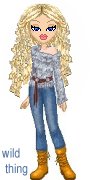 Wild Thing's comment..........
I am not a Walker fan that much, but I think people need to pay attention as to Trumps comments about raising taxes.
Posted by Wild Thing at August 24, 2015 12:35 AM
---