« Los Angeles lawmakers vote to ban large-capacity ammunition magazines, report says | Main | Hillary Clinton Not Big On Answering Questions She Plays Plays Dodgeball »
July 30, 2015
WH Says No Way To Defunding Planned Parenthood

WH Says No Way To Defunding Planned Parenthood
Filling in for WH Press Secretary Josh Earnest is Deputy Press Sec. Eric Schultz
He gets a question about Republicans' plan to defund Planned Parenthood.
After saying the videos on PP are "edited" he then goes into the usual prepared talking points on who would suffer if Planned Parenthood were defunded.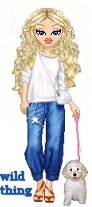 Wild Thing's comment.........
Nothing will stop Obama and his people, they will never give up killing babies no matter how many months along and no matter how the babies deaths are used by Planned Parenthood.
Posted by Wild Thing at July 30, 2015 12:45 AM
---