« Hillary Clinton Not Big On Answering Questions She Plays Plays Dodgeball | Main | Good!!! Florida Gov. Rick Scott Orders Inspections of Planned Parenthood Offices »
July 30, 2015
Trump Attacks Perry AGAIN Check Out Perry's Response~ LOL

Donald Trump said Rick Perry doesn't belong on the debate stage with him next week in Cleveland

In an interview at his Trump Tower headquarters, the billionaire questioned the former Texas governor's 'energy,' 'brainpower' and 'toughness'
Perry, finishing a speech a few hours later, responded to The Donald'Let's get a pull-up bar out there and see who can do more pull-ups!' he said
Trump, 69, questioned during a morning interview in his Trump Tower office whether Perry should be included in the August 6 GOP primary debate, and said he lacks the 'energy,' the 'brainpower' and the 'toughness' to run a successful presidential campaign.
Asked a few hours later following a speech what he would tell Trump if he had heard the dismissive comments in person, the 65-year-old Perry shot back a physical challenge to The Donald,.
'Let's get a pull-up bar out there and see who can do more pull-ups,' he said as an audience at the Yale Club of New York roared.
Trump, though, was serious about showing Perry the back of his hand.
'I don't think he belongs on the stage,' Trump told DailyMail.com, speaking of the GOP debate next week in Cleveland. It's about energy, it's about brainpower, it's about toughness.'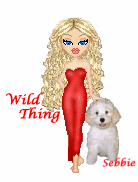 Wild Thing's comment............
LOL Trump's ego bigger then his abilities. Trump is an out of shape golfer. Keep in mind Rick Perry works out, Gov. Perry's house "features a pull-up bar for his daily workouts," Plus Perry is a jogger and has been known to jog 17 miles per week.
Remember this story from 2010, Perry made national news when he killed a coyote during a jog in Texas. He said the coyote was threatening his daughters' Labrador retriever.
"Don't attack my dog or you might get shot … if you're a coyote," he told reporters.
Love that story!!!
Posted by Wild Thing at July 30, 2015 12:55 AM
---
Comments
Trump and Perry are the two that Jimmy Fallon always attacks on the Tonight Show. They're the two the Democrats fear the most.
Posted by: BobF at July 30, 2015 09:22 AM
---