« Kerry Says 'Nobody Has Ever Talked About Dismantling' Iran's Nuclear Program, But in 2013 Insisted Dismantlement Was The 'Whole Point' of Sanctions Regime | Main | Trump Says "that the nation's economy ran better when Democrats were in control and that Hillary Clinton would be a strong negotiator with foreign nations." »
July 24, 2015
Traitor Bowe Bergdahl Picked Up In Pot Raid In California - why is he out?!
Bowe Bergdahl Picked Up In Pot Raid In California
Bowe Bergdahl, the U.S. soldier who was released in a prisoner exchange in Afghanistan for five Taliban detainees, wound up in the middle of a pot raid earlier this week in northern California.
Captian Greg Van Patten with the Mendocino County Sheriff's Office told Fox News Thursday that the county's marijuana eradication team encountered Bergdahl on Tuesday while serving a search warrant on a home in Redwood City, Calif.
Van Patten said Bergdahl was detained, but ultimately was "determined not to be connected to the operation, at least there was no evidence to suggest he was involved."
When Bergdahl encountered the law enforcement team, Van Patten said he identified himself while the sheriff's office reached out to the Department of Defense. The agency confirmed Bergdahl was on leave, and asked for their assistance in getting him back.
Sheriff's office personnel later drove Bergdahl "to a halfway point," where he met up with army representatives.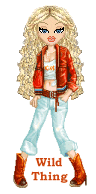 Wild Thing's comment..........
He should NOT be on leave, shessh. Our world is so upside down it is insane.
Posted by Wild Thing at July 24, 2015 12:49 AM
---
Comments
I've never...never...heard of someone being charged with desertion and being on leave. He needs to be in a cell.
Posted by: BobF at July 24, 2015 09:30 AM
---