« Just like Obama is with FOX News, Trump Bans Des Moines Register Cranks from Saturday Event After Nasty Editorial | Main | Louis Farrakhan: 'We Need to Put the American Flag Down' »
July 25, 2015
There's a Very 'Special' Story Behind the 'Come and Take It' Flag That Now Hangs in Marcus Luttrell's Office

There's a Very 'Special' Story Behind the 'Come and Take It' Flag That Now Hangs in Marcus Luttrell's Office
On the wall of legendary Navy SEAL Marcus Luttrell's new office hangs his wife's wedding dress. The fascinating story of how it got there is the subject of Friday night's episode of "The Junk Gypsies," which airs on the Great American Country channel.
Last fall, Luttrell's wife, Melanie, asked the ladies if they could create an office-slash-study for her husband in the family's new home. But they would have to do it in secret to surprise him.
The TV show typically spotlights celebrity weddings and makeover of airstream trailers for rock stars like Green Day's Billie Joe Armstrong and county star Miranda Lambert. The show's hosts, Amie and Jolie Sikes freely admitted that designing an office for a retired Navy SEAL was a different type of challenge.
"We've been asked to do a lot of projects in the past. From celebrity weddings to tour buses. But, this is for somebody who is a national hero," said Amie Sikes.
In an interview with TheBlaze, the Sikes sisters shared the story of meeting Luttrell and his wife when they stopped by the tiny town of Round Top, Texas, last October and visited the headquarters of the Junk Gypsies. The Luttrells and the Sikes family became fast friends.
Late last year, Melanie talked with Amie and Jolie about her hopes for her husband's office, telling the women, "Marcus honors his brothers really well. But, I don't necessarily want it to be a memorial…I want it to have a good feeling."
The ladies told TheBlaze, they wanted the room to reflect all of Marcus Luttrell.
"You know, he's a husband, a father, and a brother and a son and he's a devout Texas and a family man and a rider…and we wanted to pay respect to that," Amie Sikes said, later admitting the task was a daunting one. "We've literally been asked to do the most manliest 'man room of all men' — and they have asked the Junk Gypsies to do his study."
One of the more special moments of the program poignantly connects Lutrell's love for his wife and his love for the state of Texas. Melanie Luttrell reportedly told the women, "His favorite symbol is the 'Come and Take It' flag."
Amie and Jolie Sikes researched the flag. They discovered something quite profound. Amie told TheBlaze, "The night before the first battle (of the Texas revolution), the women made that flag out of their wedding dresses."
When the gypsies spoke with Melanie Luttrell about recreating the "Come and Take It" flag, and highlighted the history of the wedding dresses, Melanie offered her own wedding dress for the project. You can see the flag, made from Melanie's wedding dress, in the top left corner of the photo below:

After seeing the flag and hearing the story, Luttrell told the ladies, "I can't think of anything more special…I can't believe you all did that for me."
Watch a preview of the segment courtesy of Great American Country and the Junk Gypsies: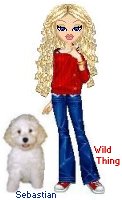 Wild Thing's comment............
As many of you know Marcus Luttrell is a dear friend like family to Rick and Anita Perry. This article and video tells about how Marcus Luttrell's wife wanted to make a study for Marcus as a surprise, it is just such a great article and video.
Posted by Wild Thing at July 25, 2015 12:55 AM
---
Comments
Good story. I also loves them Junk Gypsies gals. I wish I got Great American Country but I don't.
Posted by: TomR,armed in Texas at July 25, 2015 12:56 PM
---
We don't have the show either. I actually never heard of it till I saw this story online. I am impressed with what they do it is so neat.
Posted by: Wild Thing at July 26, 2015 01:57 AM
---