« BREAKING: Obama Released TOP IRANIAN SCIENTIST as Part of Nuke Deal; Left Americans to Rot in Hell | Main | The Economic Legacy of Governor Rick Perry a True Leader »
July 18, 2015
Rush: We Send Our Military to These "Hell Holes" Around The World And They Come Home And Get Killed Because of a Gun-Free Zone
Rush: We Send Our Military to These "Hell Holes" Around The World And They Come Home And Get Killed Because of a Gun-Free Zone
"It burns me!"..."We don't even let them protect themselves"
These guys are highly trained in the use of firearms and we have these silly gun-free zones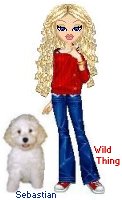 Wild Thing's comment.........
Exactly Rush it is a stupid law and they should stop it now, not one more day with this crap.
Posted by Wild Thing at July 18, 2015 12:47 AM
---
Comments
My military career spans three decades: 70's - 90's. Never have we been allowed to carry firearms on base...NEVER. The only ones armed were military law enforcement. The only exception to this I know of was during nuclear generations when certain Senior NCO's and Officers would be issued sidearms and that was only when nukes were uploaded on all the B-52's.
Posted by: BobF at July 18, 2015 08:50 AM
---