« An Arrogant Jeb Bush Claims " I'll drive turnout particularly among people who are Conservatives, they just don't know it yet" | Main | Man Drops 130-Pounds Just so He Could Join the Army ( video at link) »
July 10, 2015
Remains Of 36 WWII Marines Found On Remote Pacific Island 70 Years After Battle

Remains Of 36 WWII Marines Found On Remote Pacific Island 70 Years After Battle

Mark Noah, director of the U.S. charity History Flight, said the men were killed during the Battle of Tarawa in 1943.

More than 70 years after dying in a World War II battle, the bodies of 36 U.S. Marines have finally been found on Betio Island in the remote Pacific.
The remains were discovered after a four-month excavation on the island, which is a part of the Republic of Kiribati.

Mark Noah, director of the U.S. charity History Flight Inc., recently revealed the discovery to Radio New Zealand. His organization worked with the U.S. Department of Defense on the project.
Noah said the men were killed during the Battle of Tarawa in 1943, in which more than 1,000 Americans died fighting Japanese forces in Kiribati. The entire 4,800-strong Japanese garrison was also wiped out.
The Quartermaster General's Office declared the 36 Marines "unrecoverable" in 1949, according to Noah.
"(They) had an expectation that if they were to die in the line of duty defending their country they would be brought home ... that was a promise made 70 years ago that we felt should be kept," Noah said Tuesday, according to AFP.
The remains have not yet been officially identified, but Noah said he suspects they include the body of 1st Lieutenant Alexander Bonnyman, who was posthumously awarded the Medal of Honor for "conspicuous gallantry and intrepidity at the risk of his life above and beyond the call of duty," according to the Congressional Medal of Honor Society. Two other men killed on Tarawa also posthumously earned the Medal of Honor.
According to Bonnyman's Medal of Honor citation, acting on his own initiative, he defied overwhelming enemy fire to organize and lead Marines on a series of assaults before being killed after attacking a bombproof installation that was preventing the troops' advance.
Bonnyman's daughters said they plan to have his remains interred in a family burial plot in Knoxville, Tennessee, next to his parents.
"Our family, including Lt. Bonnyman's two surviving daughters - my mother and aunt - is deeply grateful to History Flight for accomplishing what nobody else could for more than seven decades," said Bonnyman's grandson, Clay Bonnyman Evans, who was on the scene for the recovery, according to NY Daily News.
Ed Huffine, board secretary for History Flight, said in a statement that they have "dental matches to known missing Tarawa marines for more than half of the recovered individuals," but are still "seeking DNA reference samples from families of the Tarawa missing."
"We plan to have all of these recovered heroes identified by the end of the summer," he said.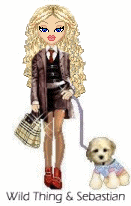 Wild Thing's comment...........
It is always good news to know more of our heroes are found and will be brought home.
Posted by Wild Thing at July 10, 2015 12:55 AM
---
Comments
So many Americans lost in airplane disappearances. I believe someday we will have the technology to find these aircraft and recover the remains.
Posted by: TomR,armed in Texas at July 10, 2015 12:04 PM
---